Click to get it on Google Play.
THIS IS THE OLD VERSION. WE HAVE A NEW ANDROID APP COMING OUT IN 2019!
Main Application Interface with paging. Object name link will take you to NASA JPL Database Browser for complete details of the linked object. The Impact Damage Estimator is provided by Down2Earth 
Current Moon Phase
Object Designated Name
Date at close approach
Distance from Earth(miles and kilometers)
Estimated size of object class
Visible Magnitude
Impact Damage Estimator
Velocity/Speed (miles and kilometers)
We do not ask for any personal information. Our App only checks to see if you have an active Internet Connection. Since this uses cloud services you must have an active internet connection for your device.
FByAsteroids Android App Version 4.0
In the main application window there are a few options. There will be anywhere from 3-6 pages of 16 record sets. You can page through each set by the default close approach date. There is also the Tap here for Metric/English link that converts the results.
JPL Small-Body Database Browser (NASA JPL)
When you click on an Object Designated Name you can find out detailed information about the clicked object.
Impact Calculator(Down2Earth)
Use the Projectile diameter in kilometers and select its trajectory and relative velocity to find out what the damage would be.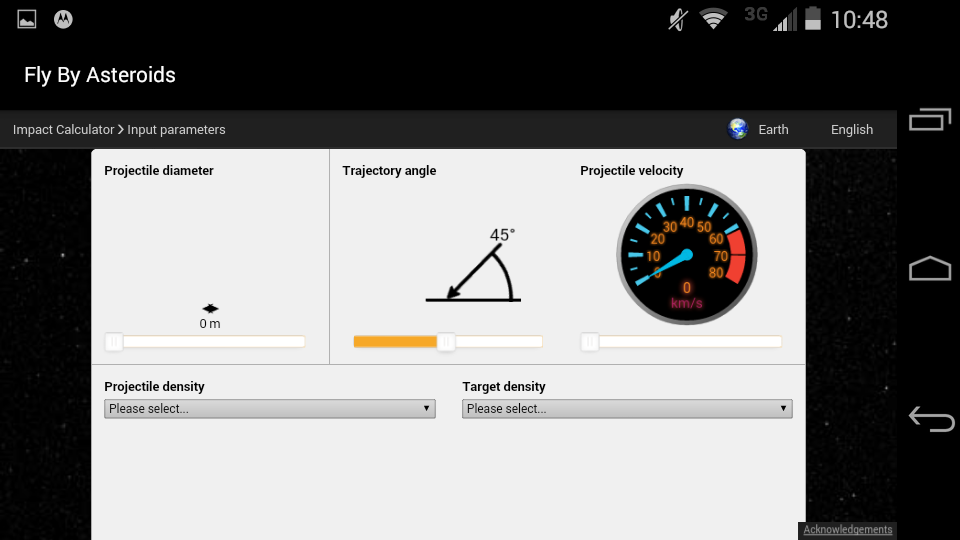 Animated Diagram (NASA JPL)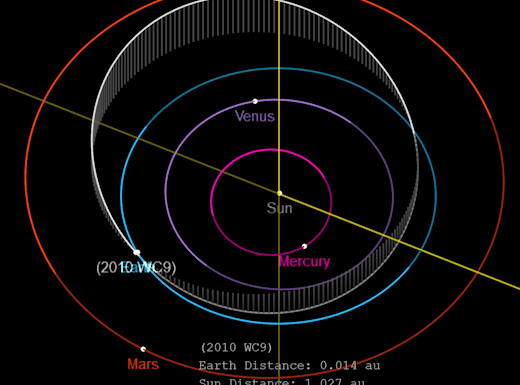 Get the App now FREE on the Google Play Store